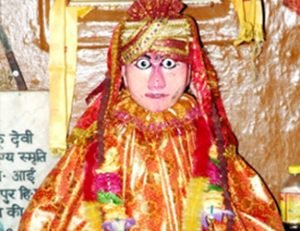 Markandeya Ji Temple is situated in a beautiful place known as Markanday, situated 20 km from Bilaspur. it is an attractive place in Bilaspur located on Ghagus-Brahmpukhar road. Named after the famous sage Rishi Markanday, this temple holds much significance, especially amongst childless couples. It is said that if a childless person applies kajal in one eye of the idol of Markanday ji and vows to apply the same in the other eye when blessed by a child, he becomes a parent very soon. Markanday ji is also believed to be a savior of children and couples pray to him for long life of their children.
History Markandeya Ji Temple
People also say that a dip in the holy spring situated here is said to cure infertility and infant diseases. There is an interesting legend attached to Markandeya ji Temple, which revolves around one Rishi Mrikandu. The rishi had no children and used to pray to Lord Shiva fervently for a child. The Lord blessed him with a son, but also told him that the son will die after reaching just 12 years of age. Rishi Mrikandu named his son Markanday and started living in the constant anxiety and fear of death of his only child.
When Markanday came to know the reason of his father's fear, he started worshipping Lord Shiva at the same place where the idol stands enshrined today. Markanday got blessed by the Lord, with a long life, on the day of Baishakhi and at that very moment, a spring of water started flowing there. This spring is considered holy and it is said that the pilgrimage of Char Dham is complete only when one takes a dip in this spring. Markanday ji temple serves as the venue of a religious fair that is organized every year at Baisakhi.