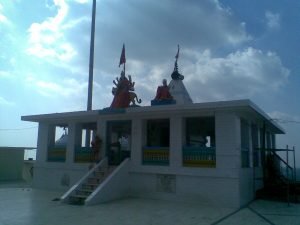 Awah Devi Temple is situated in Tehsil Bhoranj district Hamirpur Himachal Pradesh ,India on Sarkaghat road at a distance of 24 km from Hamirpur district. Awah Devi Temple is situarted in the beautiful surrounding on the top of the hill awah devi mandir is over 275 years old. The spectacular backdrop further enhances the beauty of this place. Jalpa Devi is worshipped by a few locals as Kul Devi (Clan's Deity). Also, a large number of Hindu devotees throng the temple in order to seek the blessing of the goddess and to get their wishes fulfilled.
Awah Devi Temple History
The legend has it that the people from Mandi district carried the idol of Jalpa Devi to place it in their region. While they were heading back to Mandi with the statue; they turned blind and when they started to return back to the place where the idol was first placed, their vision returned. Thus, the people were compelled to place the idol of the goddess back where it was.